My Story
---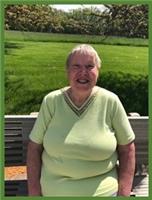 I love walking! When I started these products, I could hardly s
it up.
I'm in my 60's and use a walker.
Today I can go three miles. I walked a 5 K in 2014 and 2015 to support a food pantry,and I plan to do it again in 2016.
I shock some people and amaze others.
I have a lot more energy, better focus, sleep less, do volunteer work, and feel like being around people again.These are a few ways Stem Enhance, SE2, SE3, and DermaStem have helped me.
These products are FANTASTIC!
I'm now able to bend over and pick up capsules when I acidently drop them on the floor.

I'm able to stand for 7 hours when I do volunteer work.

I can walk 3 miles or more when weather permits.

I can do Tai Chi 3 days a week.

I do container gardening.

I need less sleep than before.

I have more energy.

My thinking cap is much cleare

I have better focus.

My flexibility keeps improving.

I set goals that challenge me.

It is easier for me to tie my shoes.

I'm better at getting things done.
I really like the new advanced products that Dr. Mira has added The SR 3, Microstem, and the Stem Flo are are helping my body to improve.